On-Call Scheduling, Simplified
Create Custom On-Call Schedules or Let Us Do It for You.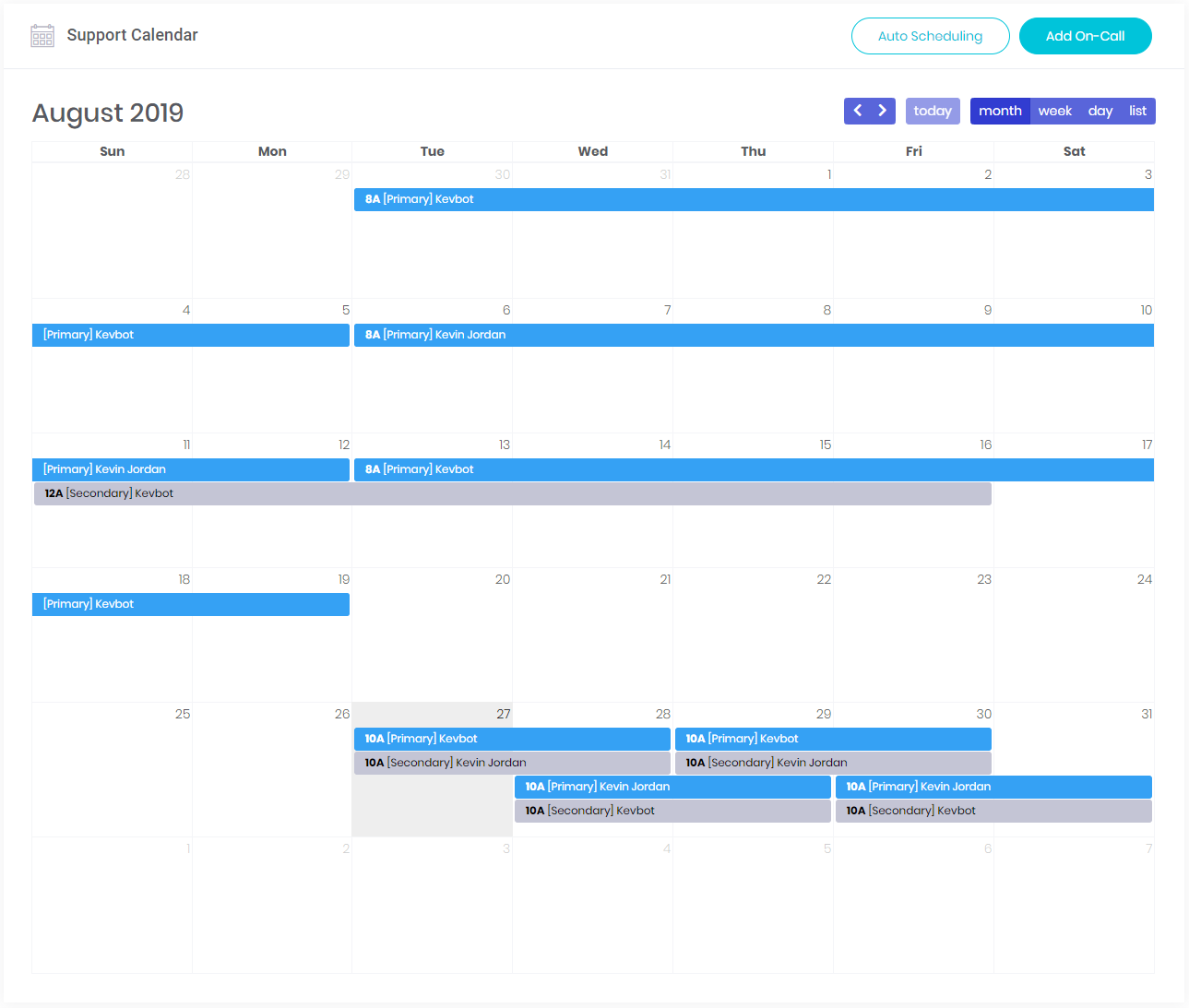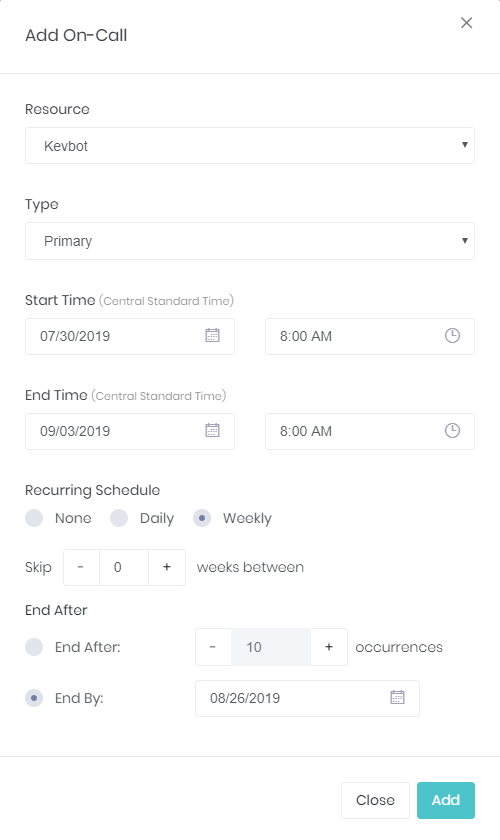 Set It & Forget It
Fully automated or fully granular. You Decide.
Setting up the on-call calendar allows you to specify a primary, secondary, and tertiary on-call resource. This allows you to keep your Escalation Chain consistent but rotate the responsibility for who gets notified in the event of an issue or other type of request.
You can configure an on-call rotation for as short or as long as you want. If you don't want to schedule each individual on-call interval (and who would?), you can either setup recurring schedules or have your on-call schedule automatically generated through On-Call Auto Scheduling.
Our goal is to make setting up your on-call calendar as easy as possible. Recurring schedules are designed like Outlook or Google Calendar so you already know how to use it.
If you ever forget to update the on-call calendar, reminders can be sent to team managers 3 days beforehand. That way you'll never miss a notification.