What Happens After the Alert?
Assign, track, and group alerts through incident management.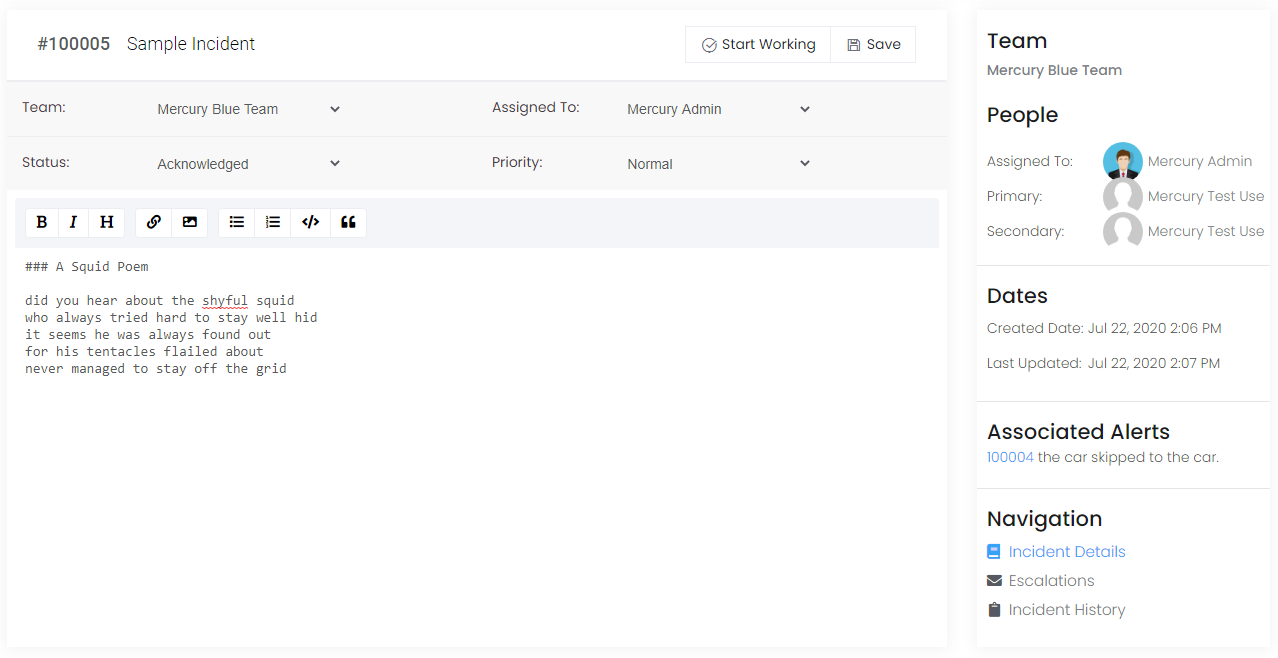 Incidents, Where Alerts Get Resolved
When an alert comes into Tropos Alerts, it typically creates an associated incident. Incidents are what your teams actually work on and provide the following capabilities:
Incidents can be assigned to teams and team members
They provide status for improved tracking - New, Acknowledged, Active, Resolved, and Closed
Incidents can have different priorities which are used for reporting and advanced escalation chain configurations
Details such as the title or the contents of an incident can be modified
The incident body uses markdown formatting so that you can add styles to the contents of the incident
Incidents can have multiple alerts associated with them
We designed the incident screen to give you all the information you need in a single place.
Quickly check the incident status and who's working on it.
See not only which user is assigned, but the team's primary, secondary, and tertiary on-call resources so you know who to reach out to.
Get details on any associated alerts with a simple click.
We keep detailed history so you know who is changing what.
View the escalations on the incident to know which team members were contacted, when, and how.